Supporting Your Student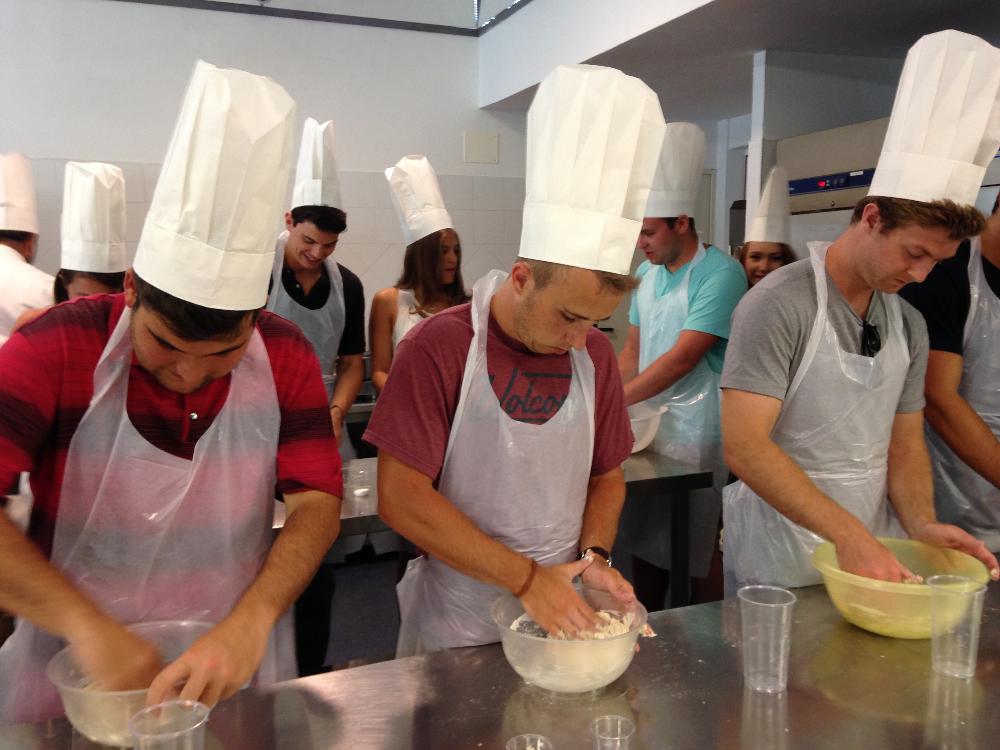 Table of Contents:


Pre-Departure
All students participating in a study abroad program are required to attend a pre-departure orientation. Topics covered during this program are: Health & Safety, Financial Aid, Travel Documents, Culture, and Alcohol use while abroad. They will be briefed on important processes such as what to do in case of an emergency, how to stay safe, tips for travel and managing cultural differences, and country-specific research. Additionally, this is the time to get any questions about costs and finances answered.
Students participating in Faculty-Led programs are enrolled in a one-hour mini-course entitled, "MAXIE (Maximizing your International Experience)." This course helps students develop intercultural sensitivity and techniques that can be used in any context, as well as learn site-specific strategies to be employed in-country. The MAXIE course takes place before, during, and after the study abroad program under the following format:
UDI 220 part 1 (Spring): Seven meetings on an introduction to the host country, concepts of culture, expectations, strategies, health/safety/security issues
UDI 310 (Summer): A one-credit course interwoven into daily instruction on-site to help foster student reflection and intercultural sensitivity as world citizens
UDI 220 part 2 (Fall): Two meetings to guide reflection of the experience and how it relates to career objectives
Students participating on exchange, third party provider or service immersion programs do not take the MAXIE course. They receive a comprehensive pre-departure orientation prior to travel only.
Abroad
Understand Culture Shock.
A more appropriate term for this might be culture shift or culture transition. Understanding this psychological process is important because your student will most likely experience it at some point during their travels. Experiences may be more acute the longer a traveler is away from home and the degree of difference they feel within the host culture. Culture shock/shift may take many forms, but it can entail confusion, disorientation, and emotional upheaval that comes from being immersed within a new culture.
Culture shock has three phases: the honeymoon period, shock, and recovery. During the honeymoon period, everything is new and there can be euphoria and delight at being a part of a new adventure. At some point, this can turn into feelings of frustration, anger or sadness as daily encounters with different peoples and systems causes tension. The recovery phase entails feeling as though equilibrium has been achieved or regained. Students have typically developed more confidence and have learned to appreciate the new culture as a whole. Movement throughout these phases varies by traveler and circumstance, so be sure to support your student with encouragement, advocating that they disengage with familiarity more (e.g. daily Facebook posts, calls home, etc.) and to seek help when needed with peers, advisors and other support staff at home and abroad.
Stay in touch, but not too much!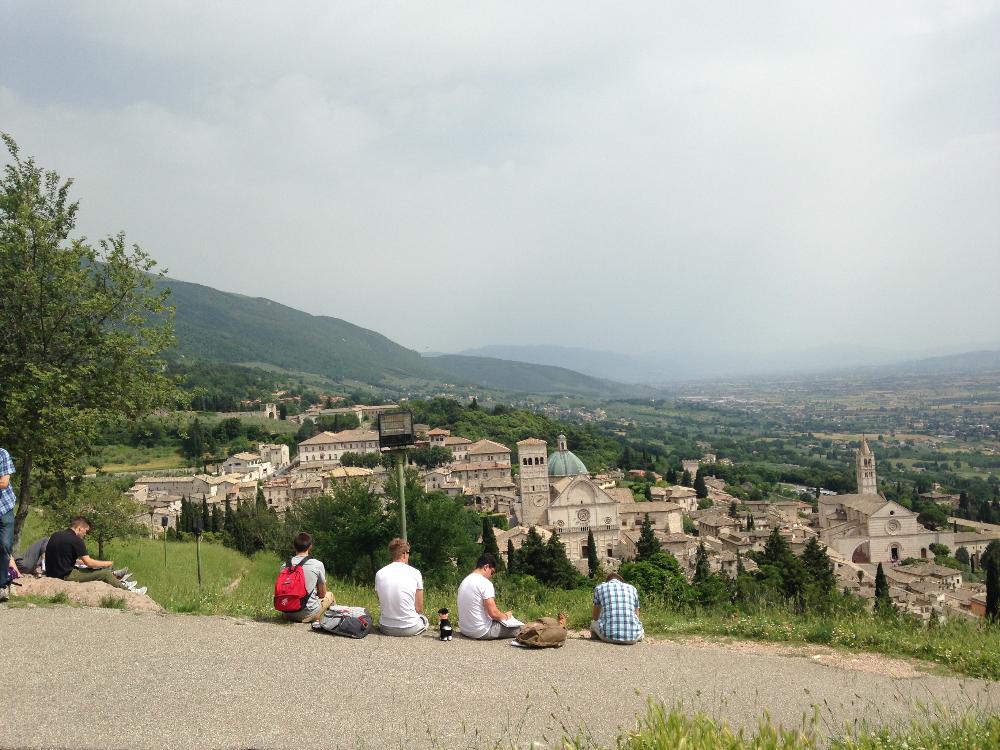 You may want to hear how things are going, and your student probably wants to share, but remember that if they are constantly checking in with you and friends at home, they may not be taking the time to make new friends, absorb a new culture, or quicken their transition through culture shock. Less frequent communication also does not mean lower quality communication; more time can be used to become more independent and adjust to the new culture. Sending care packages, writing letters and the occasional email or text may be helpful. You can also write letters beforehand, and give them to your student to take with them to open throughout their time abroad.
Upon Return/Re-Entry
Your student will come home with a lot of stories to tell, and it's important that they have someone to listen and ask questions. They will likely be excited to come home to family and friends and catch up on everything they missed, but also nervous about reintegrating with old friends, readjusting to life on a U.S. campus, and missing the independence of an international lifestyle abroad.
Understand Reverse Culture Shock
Much like culture shock, it's normal for many students to also experience the same process after returning to the U.S. - though most experts will say that reverse culture shock may actually be more difficult to get through. Reverse Culture Shock is a term used to describe the feelings experienced when people return to their home country and find that it feels less familiar than before and not being sure if they will "fit in" once again. This may be due to a change in perspective about home and abroad, a decrease in excitement, and an appreciation for different cultures and customs.
While parents and family may not always be able to understand these types of changes, encourage your student to:
Share their stories. Be an audience for your student as they figure out how to articulate their experiences over time. They can also find audiences on campus - with peers, faculty, clubs, classrooms, and especially the Office of Education Abroad. They will also hear of more opportunities to leverage their experiences in campus events such as the Education Abroad Fair held every September.
Talk with an Education Abroad Advisor. The staff in the Office of Education Abroad aren't only there for students before and during their trips - everyone loves talking with returnee students and are very familiar with any on-campus resources that may be beneficial.
Talk with people who had similar experiences.
Talk with faculty. Many UD faculty are from abroad or have traveled and lived abroad, too.
Seek out international culture at home. UD has around 1,500 international students on campus, and the Center for International Programs sponsors several programs throughout the year that support cross-cultural exchanges and friendships.
Continue language learning. UD offers courses in Arabic, Chinese, French, Spanish, German, Italian, Russian, and Hindi.
Stay connected with friends abroad. Social media makes it easier than ever to keep in touch. Letters are also a fun way to practice language skills while connecting.
Personally reflect. Many students of this generation are good at communicating with their peers in a variety of formats. Blogging, journaling or writing can also be very self-fulfilling for a student.