Costs & Financial Aid
Table of Contents:
Total costs vary depending on program and students' financial aid package. For a breakdown of estimated costs, visit the specific program page your student is interested in applying for (
Search Programs)
. Once you've clicked on the right program, the costs may be found under the program title. Click on the appropriate term to view the estimated costs and breakdown for that program, in addition to the Refund and Withdrawal Policy. See below. Alternatively, if you are interested in a Faculty-Led Program,
click here
for the list of program costs.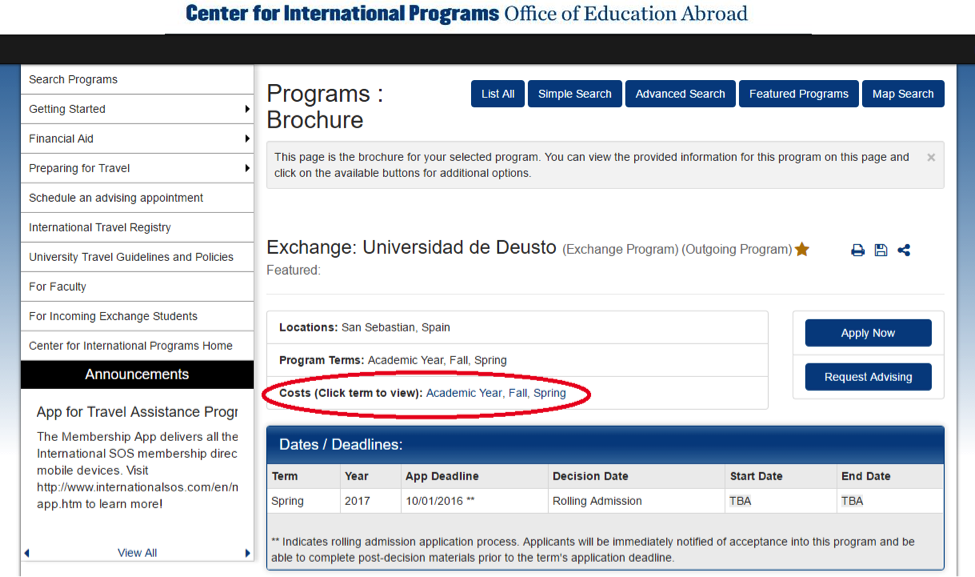 Billing
The estimated cost items are divided between
billable
and
non-billable
. The billable costs are those items that will be billed directly to the student and show up on their student account. Billable items will be posted to your student's account shortly after the course registration period ends. Non-billable items are additional costs that applicable to the program that are not billed by UD, such as airfare, passport, visa costs and sometimes room and board overseas. These are only estimates and are provided to help the student plan, financially.
Financial Aid
Students are strongly encouraged to talk with a financial aid advisor when considering an education abroad program. The financial aid office is able to provide more specific information regarding the type of aid a student might apply towards their designated program. Typically, UD aid will only apply to UD programs. Federal or private aid may apply to any program, if planned appropriately.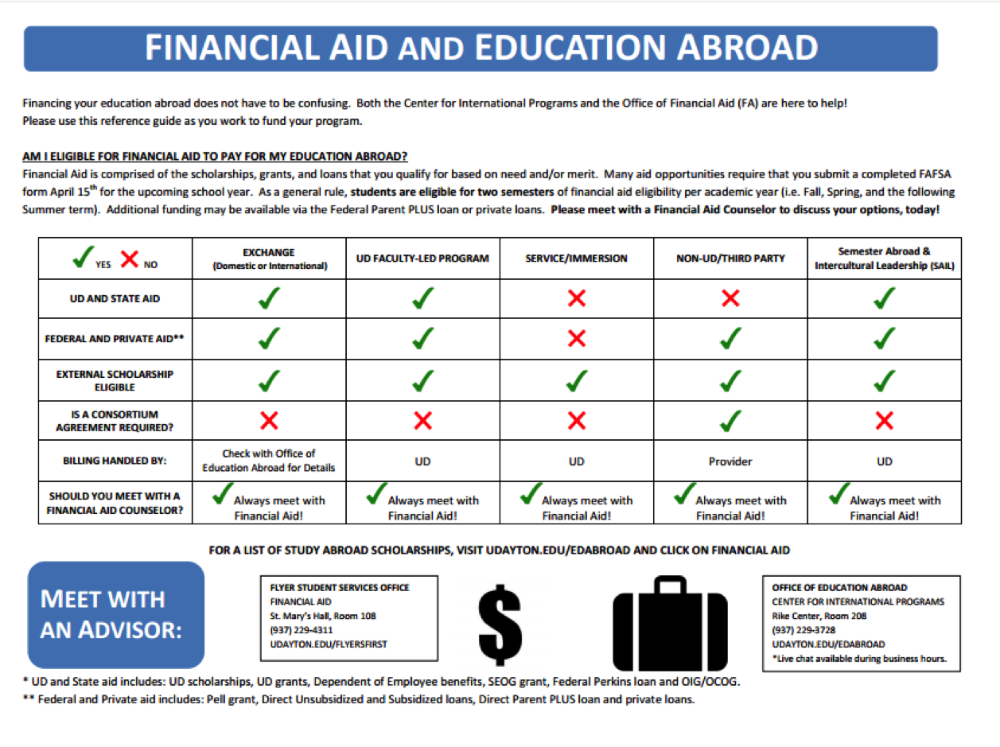 Scholarships
There are a variety of scholarships available to students by UD and external sources. More information about these opportunities as well as tips on applying for scholarships are found online
here
.