For Incoming Exchange Students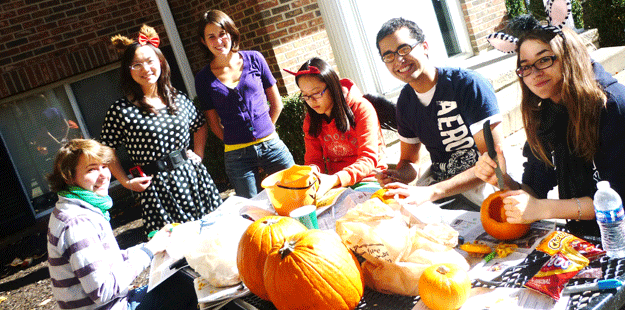 International Exchange Students
If you are an international student from one of UD's partner schools, please complete Exchange Program Application Process by taking the following steps:
1. Click on the "Search Programs" link, and then the "Incoming" tab in the Directory.
2. Select the UD Exchange program which corresponds to your home university, and then select "Apply Now"
3. Follow the steps to apply.
Nomination Process
Prior to being accepted into the UD Exchange Program, you must be officially nominated by your home university. Please make sure that your home Coordinator has notified us of your eligibility to participate in the exchange.
Contact
Heather Schieman, Assistant Director for Student Services & Outreach
Phone: 1 (937) 229-1251
Email: hschieman1@udayton.edu
Resources
Study in the States
is a site dedicated to international students coming to the US for study. While targeted to primarily degree-seeking students, there are links to understanding the J-1 visa process, which will also be a good resource for you as you begin navigating that process.
Click here to learn more about resources at UD.